There is a big variety of lasers based upon the different wavelength, which can be observed in the following electromagnetic spectrum. Each type of laser will suit a different chromophore according to it wavelength, which will determine its application on the tissues.
Erbium laser has a maximum water absorption and has no ablation effect, which allows us to work on the vaginal tract in a controlled manner , thus achieving its effect upon the collagen abundant endopelvic fascia with the imminent tensor effect.
Vaginal Lifting Laser Therapy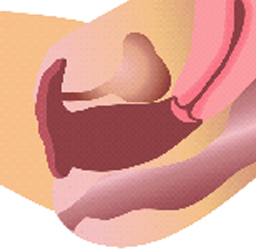 Vaginal relaxation is the loss of the optimal architectural structure of the vagina. This process is generally associated with natural aging and, especially, affected by birth, may it be vaginal or not. These structures become affected even more with multiple pregnancies.
---
Advantages from Laser Treatment
Ambulatory and painless procedure
No anesthesia, infection or material rejection risks like with any other traditional techniques
High success rate
No counter effects
No need for antibiotics or any drugs
Easy to repeat
Quick adaptation on the patient
Treatment Technique
Inserting and positioning laser speculum
The sterile speculum is used to expose all the vaginal walls to the laser beams during the treatment and also as a guide for the laser emitting handpiece.
Laser Application
The laser's circular beam is irradiated along the vaginal tract by controlling its gradual motion with a millimetric ruler carved on the handpiece.
Vaginal Lifting to Increase Sexual Satisfaction
The laser is used to generate a heating/tensor effect.

Objective:

Lifting and reduction of the tract's diameter to maximize friction effect, vital to optimize sexual gratification.

It is a 15-minute treatment, totally ambulatory, without any need for anesthesia, antibiotics or stitches.
Results
Patients report, from the very first session:

Immediate vaginal lifting recovery.

Recovery to reach orgasms or shortening in its timing.

More than 80% success after 1 year without any other treatment.

Visible changes in the vaginal tract measures immediately after the treatment. (Average reduction: 1cm).

No side effects or known complications.